Review On Dannon Light & Fit Yogurt
Dannon Light & Fit Yogurt is a staple in my house. It has a delicious flavor, creamy texture, it's light in calories and because it's sweetened with Splenda it's very low in sugar. It's the perfect choice for snacks, breakfast or a healthy treat for those trying to lose weight or maintain a healthy diet.
"Humor keeps us alive. Humor and food. Don't forget food. You can go a week without laughing."
The 32-ounce Vanilla Light & Fit is my favorite flavor. There are only 80 calories in a cup, 0 grams of fat, 14 carbohydrates, 9 grams of sugar, and 7 grams of protein. It also contains 25% of the RDA of calcium, Vitamin D, and Riboflavin, 15% of the RDA of Vitamin A and B12, and 20% of the RDA of Phosphorus. Dannon Light & Fit Yogurt also contains live active cultures, including L. Acidophilus. Live cultures are very beneficial for digestion and stomach/intestinal health and they have many other benefits as well.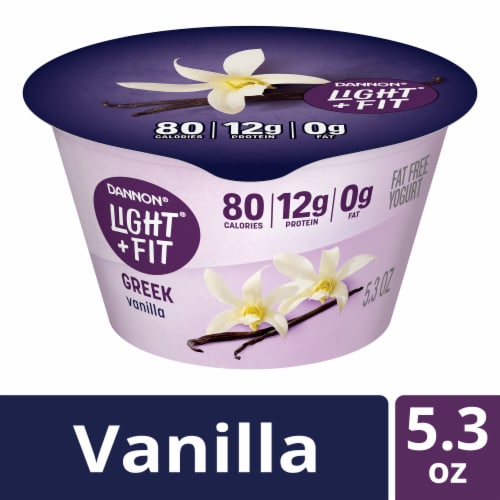 The 32-ounce Vanilla Light & Fit has a very good vanilla flavor unlike some of the other brands. The Strawberry Light and Fit also have a great berry taste and lots of little berry bites mixed into the Dannon Light & Fit Yogurt. The Light & Fit also comes in 6 ounce serving sizes and also in smaller 4-ounce variety packs with only forty calories each.
The 6-ounce sizes have a wide variety of flavors, from blackberry to orange mango, to lemon chiffon and much more. I've tried all of the flavors and enjoyed them quite well. Dannon also offers a Light & Fit carb control but I found the flavor to be somewhat bland and the texture a little bit chalky.
Dannon Light & Fit Yogurt are delicious eaten plain, with sliced fruit, or blended into smoothies or frosty drinks. If I want a quick, low-calorie snack I slice fruit into a bowl and use a few spoons of the yogurt as a topping rather than a base. The back of the 32 ounces Light & Fit has recipe instructions for how to create the perfect smoothie in many different variations. It's so simple a child can follow along.
I would recommend Dannon Light & Fit yogurt to anyone who wants to include more low-fat dairy and fruit into their diet. It's quick, portable, easy and best of all it tastes delicious no matter what yogurt flavors you prefer. I also recommend stocking up on the 32-ounce yogurt and a variety of the 6 ounce and 4-ounce flavors as well. They'll definitely go quickly once you and your family have a taste.